Wednesday, January 29th, 2014
Members of The Church of Jesus Christ of Latter-day Saints (the faith often inadvertently referred to as the Mormon Church) are known for many quirks, perhaps their abstinence from alcohol being the most telling. Ever since 1833, when its health law was received by revelation, Mormons have shied away from alcohol, as well as from coffee, tea, and tobacco. Mormon doctrine calls this health creed the Word of Wisdom, and its contents haven't changed since the scripture was recorded over 150 years ago.
Recent studies have shown that Mormons may be on to something when it comes to alcohol. Turns out, Mormons may just be right about drinking, and governments around the world are starting to realize it.[1]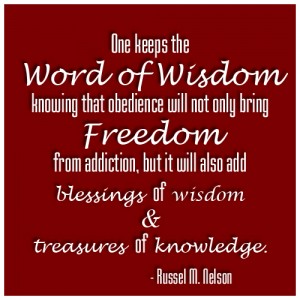 Alcohol Consumption is Increasing–Along with the Consequences
Some may argue that negative consequences from alcohol consumption affect primarily the individual drinking, and that no one–especially the government–has the right to interfere with personal choices. But the effects from dangerous alcohol consumption are affecting more than we may realize. Alcohol-related deaths have tripled since 1990 (as of 2014), and is the third leading cause of death and disability worldwide. Drinking-related violence has also seen an increase, and the world's younger population is one of the demographics most likely to binge drink. (more…)